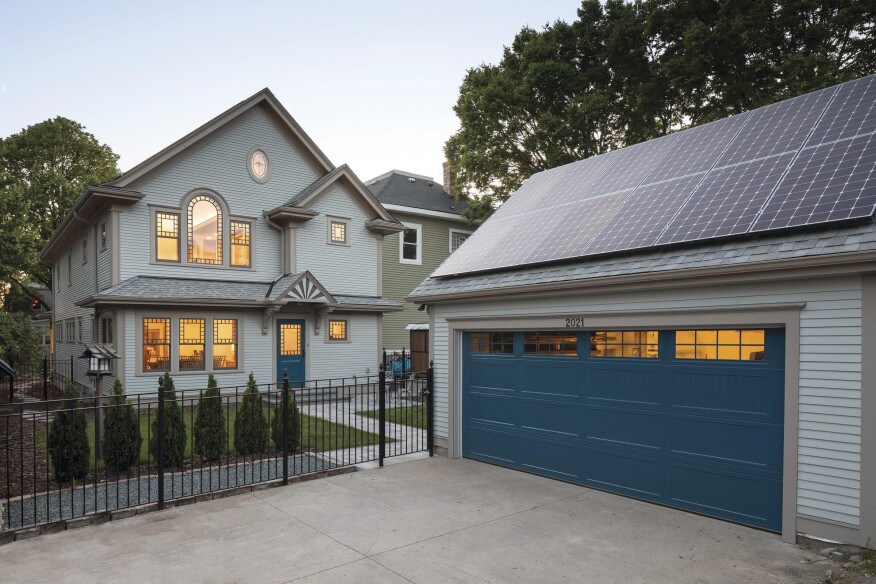 There are few places in America that test home siding's durability quite like Minneapolis. The city is in the "Hail Zone" that stretches from west Texas to the Canadian border—the area where most of America's hailstorms occur. In addition, Minneapolis gets about 45 inches of snow each year and has at least 100 days annually where there's an inch or more of snow cover.
It's also common for Minneapolis to experience 80 days or more of freeze/thaw cycles each year. This cycle of freezing followed by warm-ups can cause significant damage to some types of siding. For example, if water gets trapped in fiber cement siding and the temperature falls below 32° F, it creates extreme pressure on the material as the water freezes and expands.
Whatever your geographic location, your customers know that the beauty of siding will fade fast if the material won't stand up to the elements. To give them peace of mind, you need siding products designed for both visual appeal and long-term durability.
SALA Architects, an architectural design firm in Minnesota, recently completed a remodeling project on a net-zero Victorian-era home in Minneapolis. SALA Senior Associate Marc Sloot had the homeowners' goals in mind—beauty, durability and energy efficiency—when searching for siding.
SALA chose LP SmartSide Smooth Texture Lap Siding to preserve the home's century-old beauty while providing protection against the area's hail, snow and freeze/thaw cycles.
SALA's remodeling project gave the homeowners peace of mind because their home siding now has visual appeal that matches its original look plus the durability to stand up to Minnesota's harsh climate.
LP and SmartSide are registered trademarks of Louisiana-Pacific Corporation.