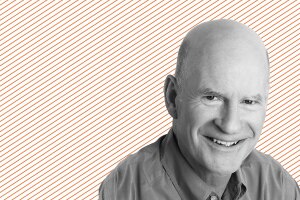 Joe Coulombe, founder of Trader Joe's, died recently.
I am not a shopper, but going to Trader Joe's is a different experience than going to most grocery stores. In fact, doing so is an "experience," as it's not just a place to buy things.
An obituary by Neil Genzligner in the New York Times this past Sunday caught my eye. There are a lot of lessons in it. Here are some of them.
In the mid-1960's Mr. Coulombe owned a modest chain of convenience stores in the Los Angeles area, Pronto Markets, but began to realize he couldn't compete with better-financed convenience chains like 7-Eleven.
What do so many of us do when we start a business? We model our business on the successful ones around us. But is that the smartest thing to do? Maybe we need to pay attention to the constraints reality places on us and turn our unique insights into advantages.
He had noted that education levels in the United States were increasing and that Boeing was planning a new plane, the 747, that he thought would mean more international travel and thus more interest among Americans in exotic foods. He also read somewhere that the more education people had, the more alcohol they drank.
Pay attention to what is going on around you. Sometimes, modeling your business on another finds you at a disadvantage when changes in the marketplace inevitably occur.
He fashioned those and other tidbits into Trader Joe's, opening the first store in Pasadena, Calif. He gave it a South Seas motif, had employees wear tropical shirts and be extra friendly, and included exotic cheeses and foods from afar among the stock for the adventurous palate.
"I had no choice," Mr. Coulombe told Supermarket News in 2002. "I had to do something different."
Identifying your ideal clients and adapting your approach to fit their needs and interests get you more business and often more profits.
The chain's distinctive spot in the grocery landscape is evident from the way Mr. Coulombe's creation has been described over the years.
"He grafted the gourmet store onto the convenience store onto the health food store onto the liquor store," Los Angeles Magazine said in 2011.
"Equal parts gourmet shop, discount warehouse, and Tiki trading post," The New York Times said in 2014.
And Fortune magazine, in 2010, described Trader Joe's as an "off-beat, fun discovery zone that elevates food shopping from a chore to a cultural experience."
Create a unique approach to business that will serve a specific type of clientele, while making it fun to work with your company, and you will be successful.
Complicated? No. It takes paying attention and looking forward. It involves not being constrained by the reality you currently operate in. It means looking analytically at who you think your best clients are and what makes them think they're smart to want to work with your company. It means to stop trying to succeed working for people who wanted just another contractor.
And, most importantly, provide your clients with an experience that makes them want to come back for more!
(For more about Joe Coulombe, check out this video)