You're probably familiar with this scenario: It's a Sunday evening and you want to watch a movie on Netflix, but you spend more time scrolling through the seemingly endless options than actually watching anything. The same concept can be applied to the multitude of options that a client faces when remodeling a home—a variety of paint colors, window options, door frames, flooring, etc. In order to customize their homes, clients are left paralyzed by indecision. Isn't the freedom of choice supposed to make us happier?
In 2000, researchers published a study in the Journal of Personality and Social Psychology that set out to prove that perhaps being faced with endless options actually leaves us less satisfied. Colloquially called "the jam experiment," researchers went to a high- end grocery store and observed customers trying out a variety of jams. Some customers were asked to choose a favorite out of six jams, while another group was tasked with choosing their favorite out of 24. What researchers Sheena S. Iyengar and Mark R. Lepper found was that while choosers with more options enjoyed the opportunities, they also reported more frustration during the decision-making process and greater dissatisfaction with their choices.
Their conclusion: The multitude of choice leaves us frustrated, less satisfied, and unable to make decisions.
When we replace jam, a relatively low-risk investment, with the much higher stakes of home remodeling, the burden of choice becomes even greater. So what does this mean when it comes to sales? Is providing your clients with more options, versus a carefully curated set of options, better or worse in the long run for your bottom line?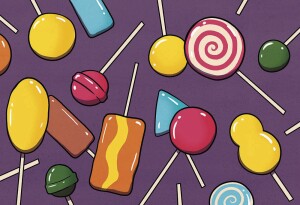 For Abby Binder, owner and president of Abby Windows in Milwaukee, simplifying the homeowner's options starts from the very beginning. She has made it part of her brand to offer her clients confidence in choosing her company for their windows; throughout her marketing strategy, whether through advertising or her weekly AM radio show, Binder emphasizes her company's "30-minute consultation" promise.
"I don't think you gain anything by spending more time. I'm more of a straight shooter with that approach," Binder says. "Customers get so worn out and scared to have another company come out [for a consultation]. I try to promote the fact that I can come in and out in 30 minutes and to get one more estimate from me. Then once I come out they realize I'm different."
She says that keeping things short and sweet allows her clients to be less overwhelmed by the wealth of companies they are shopping around to hire. It shows that Binder's company respects her clients' time—and that builds trust, which comes in handy later on. "The biggest thing they can teach you is to develop trust, and that's the number one way to develop that trust: by being there from the beginning."
Barry Schwartz, a professor emeritus at Swarthmore College, knows a thing or two about the economics of choice. Schwartz is the author of The Paradox of Choice: Why More is Less. In it, Schwartz argues that consumers are often burdened with the choice of "good enough" versus "best." "The presence of a large choice set creates problems when it comes to choosing because no matter how pleased you are with an option, there may be a better option out there," Schwartz tells Remodeling. "You are always second-guessing yourself, and the result is that you don't choose at all."
Schwartz says that having a slew of options ends up leaving your clients less, rather than more, satisfied. And now, through the inundation of social media, clients always have an opportunity to compare their "good enough" kitchen countertop to what they perceive as someone else's "best" kitchen countertop. "It's so easy to imagine that the alternatives would have been better," says Schwartz.
He has experienced this conundrum first hand, having under- gone two major home renovations in the last decade. "The first one, the contractor was smart," Schwartz says. "He wouldn't give us unlimited options. He figured out what our taste was like and then present us with three or four options and if we didn't like them, he'd show us more. But usually we did like them and it made the whole thing a pleasure." In contrast, he adds, "the second remodel, we were more on our own and it was crazy."
Inundated by a plethora of choice, clients are turning to you, the remodeler, to help them. You want to guide your clients while simultaneously giving them a feeling of control by seeking their input and making them feel involved.
"If you buy the wrong cereal, you can fix it in a week. When you remodel your kitchen, you don't get to fix it. The stakes are higher, and because of that I think people are much more stressed about making decisions," Schwartz says. "So it really is an industry that ought to be thinking about this."
Some experts in the industry, like Binder, already are. "I think the more options you have, the more time your client has to think, which makes them more confused in the end," she says. It's important to remember that clients have hired you for your expertise; they are turning to you to help guide them through all of the decision-making processes that arise during a home remodeling project. For this reason, Binder sticks with one brand for siding, trim coil, and all other aspects of her business.
Binder's job, and yours, is to lead the client away from a circle of self-blame and regret for "what could have been." So what's a salesperson to do to get there? Just offer no choices?
No. Choice is good, but keep the options available to your clients between three and five, no more than eight, Schwartz advises. Do so by dividing up your selections from high-end, medium-, and low-priced options based on talking with your client about what they want and their budget.
"Managing choice is the solution; eliminating choice is not," says Schwartz. Your job as a salesperson is to help manage the options for your clients. With people making over 350,000 decisions a day, the least you can do is help them with this one.