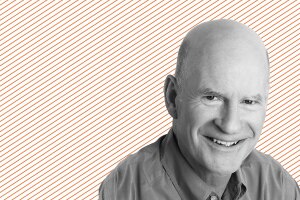 Having the hair style that I do, every morning I put some skin lotion on the top of my head. As you can imagine, using that little bit of lotion each day makes a bottle last a long long time!
Over the last month plus I could see the end coming. I kept on wondering which day would be the very last day that a push on the pump would bring up that final bit of lotion. Just the other day it finally happened.
Watching the bottle and wondering when it would finally be empty brought to mind what I experienced as a remodeling client myself and what I used to unknowingly inflict upon our clients when we ran a remodeling company.
"When will it be done?" is the question that I was asking myself every day as I watched the level of lotion in the bottle. The same question is what a client asks himself AND is asked of the client by all his acquaintances.
How can you reduce the mystery for your clients regarding when the project will be done? Here are some suggestions.
Make a Schedule
Have a schedule for every job, no matter how big or small. Simply giving your client a schedule eases their fears about when the project will be done. Set the expectation that it is a planning tool, not necessarily something that is set in stone.
Allow a Grace Period
Include a grace period, publicly, in your schedule. Jobs six weeks or under might have three days of grace. Jobs six weeks to 12 weeks might have a one week grace period. Jobs over 12 weeks might have one week grace period for every six to eight weeks. Remember, you want to under-promise and over-deliver. It is better for your client for you to be done sooner than you thought you would be than later.
Review the Schedule Frequently
Review the schedule with your client weekly. Keep them current about what the latest wrinkles to the project are. Tell them what you have done to keep things on track despite the wrinkles. This is particularly important during these times, given the coronavirus.
Make Formal Updates
If there needs to be a major adjustment to the schedule, then prepare a change order addressing the reasons why and make a formal presentation of the change order to your client, carefully reviewing the issue(s) which is creating the delay. Then revise your schedule accordingly.
These simple steps and practices do a lot to help your clients feel that you truly are on their side and the project ultimately will be done, more than less on schedule.
You don't want them to have the same experience I had with the lotion bottle! Waiting for the last drop and not knowing when it is going to come is not a great way to run a remodeling project, either for a client or yourself.