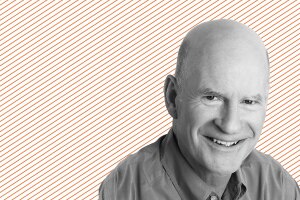 Sometimes what seems so obvious to a business is not very obvious to its clients. Frustration and anxiety occurs for the clients while the employees of the business feel they are doing their job well.
How do I know?
Nina and I were in the Amsterdam airport, looking to board the plane that would take us to Seattle. From Seattle, we would fly to the airport near our home in Southern Oregon. We cleared security with no problems. Looking up at the departure board we saw we were to go to gate D1. We were not worried, as D1 was close and we had an hour before the scheduled departure time. We went to D1 and were subjected to a US-required supplemental series of security questions. The airline agent completed the questioning and directed us to gate D47.
Some of you may know that Schiphol Airport in Amsterdam is huge. It is the main hub for KLM Airlines and has many international flights arriving and departing. The long walk from D1 to D47 is good exercise for anybody. We make the trek. When we got there, nobody was there. No agent, no passengers, and no plane!
We looked at the departure board nearby and it only said D1, because doing that made it so no passenger could bypass the secondary security questioning.
We hightailed from D47 to D1. At this point we were a little concerned. At D1 a couple of agents were talking in Dutch. Finally, we got a person to talk to us.
"Oh, the gate was changed from D47 to D43." Nobody told us and there was no other way to find out. So off we went to D43. What we were looking for, including the plane, is there and we ultimately get on board.
We got a lot of good exercise and bad stress because of this process. We kept thinking there must be a better way.
What do you do as a matter of course in your business that unintentionally stresses out your clients? That is just the way you do it, for whatever reason, but with no regard for those you serve and work for.
An earlier-than-desired start of the work day?
Conversations that are rushed and don't create any agreed-upon decisions?
Materials placed in the way of the client?
Parking with no consideration for the client or their neighbors?
Yes, we got on the plane and we arrived in Seattle. But we kept thinking about why we had to get the exercise we did.
Ask your clients what they are wondering about. Taking their needs into consideration and giving them reliable information will make them love you and your company. Don't make them have to stress out for you to get the work done.