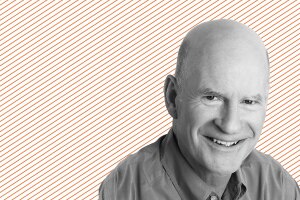 A client sent me the following message: We've been asked to "bid" on a really nice-looking project and, according to the homeowner, we're the only ones they are currently talking to because they were referred to use from one of our previous clients who "raved" about their experience. My plan was to propose they engage us in a preconstruction services agreement but, before doing so, I'd like to have a conversation with the architect...who I don't know anything about. Do you happen to have a list of questions you used to ask architects before deciding to participate in a project like this?
I responded with the following: First, spend some time on the architect's website. Look at it thoroughly. See if the architect mentions anything about the contractors they work with or if the architect likes partnering with a contractor early in the working relationship.
Look at the photos of their projects. See if you recognize any of them. Find some thing (or things) about the project(s) that you think is good or the like. Meet the architect in their office. Initially focus on bonding and developing a rapport. "I liked the project on Main Street. That detail over the entry is striking. How did you come up with that?"
Then ask the architect how he or she met the client. Ask follow-up questions, "Oh, so you know them from the school you both take your children! We take our children there, too!"
Your goal is to find out how the architect and the client work together. Then start asking questions with this stream.
"What builders do you work with?" Note their names. Also say, "Smith Builders is a good company." You always say that or "I have never met Jones Construction." Never run down any of their builders.
Then ask, "What do you like about working with these builders?" "What do they do that makes your job easier?"
Write down the answers and ask follow-up questions. "You say they communicate well. Please tell me what that means to you. What is an example of good communication by a builder?"
Probe.
Then ask, "What do these builders do that you wish they didn't do or did better or would stop doing? What about working with them do you wish was different?"
This is where you get what you need to sell your approach, so go slowly and ask clarifying questions. You are digging for the architect's pains.
Write down what you hear. Say each point as you write it down. Commiserate with the architect. "That must make you feel frustrated sometimes."
Then say, "Would you like to hear how we at our company prevent miscommunication, how we maintain the site, and how we deal with a question about something on your plans?" Of course, you are only going to address the problems the architect told you.
After the architect says, "Sure," then tell them about the aspects of what your company does that prevents the annoying problems from occurring. Just tell them about those things your company does, as you are providing solutions to their problems, not telling them a bunch of facts about your company that mean nothing to them.
Ask the architect what they think of what you said. Then ask how the architect finds the appropriate contractor for a client and/or a project. Probe.
If they say they ask three builders to provide a free bid, ask them how that works out. "Are there many change orders as the job unfolds? Does the cost creep up? Do you or the client end up learning things about working with the builder that makes you wish you did not decide to work with them? "And so on.
Then ask "Would you like to hear about a way of working with the builder as a partner early in the process so you and the client can find out, with little risk, what the builder is like? So you can learn if the builder meets deadlines? If the builder does what they say? If the builder provides results and not excuses? So the builder can price the real job, not just what is on the plans? Have the builder work with and the client as a consultant, whose goal is to problem solve the project before the work starts?"
If they say "No, we like competitive bidding and don't want to work any other way," then you want to say, "Thank you for your time. Nice to meet you." And leave.
If they say "Sure, tell me about that," then pitch your process to them. Take your time. Be thorough. Your goal is to get them to say "Sounds good. I'll suggest this approach to the client."
Then do a happy dance.
I hope this is helpful.
This exchange happened fairly recently, so I don't know how it turned out. Not all architects are a good fit for a design-build company that knows what it is worth. However, there are some out there who want to work with a remodeling company as a partner.
It is just like choosing a client. Make sure they are a fit for you and you for them.