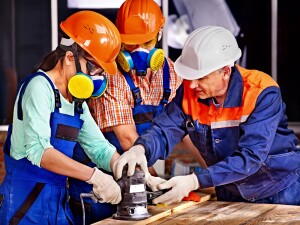 While mortgage rates, inflation, and affordability concerns cloud market outlook for housing, an ongoing issue is likely to challenge the industry beyond the short-term future: the labor shortage. Improving supply chain conditions have shifted cycle times from over a year during the peak pandemic period to between six and seven months in recent times, but the continued shortage of skilled labor is a headwind that will impact the industry's ability to combat the nation's housing shortage.
"The bottom line is that the supply chain and the interest rates can shift pretty quickly. A slowdown in the market certainly decreases the labor need, but when you have a 400,000 gap of empty jobs, it's not something that's a quick fix," says Ed Brady, CEO of the Home Builders Institute (HBI). "It's not something that is going to happen over eight or 12 months, it's something that is going to happen over a generation. As some of those things have adjusted to the positive—the cost of lumber, etc.—labor has not."
According to the HBI's Spring 2023 Construction Labor Market Report, the construction industry needs approximately 723,000 new construction workers each year to meet demand. A survey of single-family builders by the HBI indicates at least 80% are experiencing a shortage of carpenters and subcontractors in six additional trades.
Zonda's survey of home builders indicated more than 80% were experiencing labor disruptions as recently as March 2022. While labor remains a challenge, the share of builders reporting labor disruptions to Zonda has dipped below 40% in 2023. At the same time, more than 50% of surveyed builders by Zonda indicated in July plans to increase the pace of starts compared with 2022.
More about Home Builders Institute
Read More