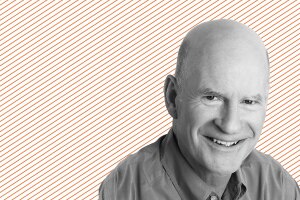 A client has been thinking about how to be doing more of what they want to be doing in their business and having others do the work they don't want to do. As part of this process, the owner laid out their first take on what that sort of change might look like.
Here is my response (with some slight modifications) to the page of notes the owner sent me.
Your questions are huge. Here are some suggestions.
-Get Specific About What You Can:
For example, you want to stop managing the jobs on a day-to-day basis. What exactly are the tasks that are involved in doing that? The clearer you get, the better you can craft a job description(s) for the position(s) needed to take these specific tasks away from you.
And what is it regarding production that you would keep on doing? Likely, at the very least, having the production manager report to you in a structured way. What would that look like?
There is serious work needed to break down much of what you sent to me into specific tasks and responsibilities for the needed positions in the company.
-What Systems Are Missing and Which Ones Will Get Worked on First:
This flows from getting clear about what you don't want to be doing, who will be doing what instead of you, and what you want to be doing.
This requires having someone in the company who can help you with the creation of the needed systems. I am not good at this. In our company, Nina, my wife and co-owner, was good at doing this. Without someone in your company being systems development-oriented, who would be your partner in this? It might mean working with someone outside the company.
-What Do You Want to Be Doing:
Again, break this down and be specific. This is the basis of your job description. Basically, this can get done in a rough way as you do the first thing mentioned above.
-Schedule Time Weekly to Do the Needed Work:
Once a week, for at least one hour, work "on" the business. Take it in little steps.
Read "Traction" by Gino Wickman. Work through your list of what you want the company to be like using the methodology laid out in the book.
Is there anyone in your peer group you connect with who is good at systemizing things? Ask if they will spend some time with you.
Reach out to your Service Corp of Retired Executives (SCORE). You might be able to find a good local mentor there whose compensation is the satisfaction of helping businesspeople.
This work is not exciting. However, if not done, you will never achieve what you want.
Those last two sentences are the truth. It takes focused hard work done as part of your weekly and monthly routines to get your company working for you, instead of you for it.
Make the investment. The payoff is good. You're worth it.