Think of this project as an exercise in measured freedom. The owners wanted an open, welcoming house in which three energetic young boys could bounce about in an environment where the parents are, as the clients put it, "strategically within ear, if not always eyeshot."
Architect Jonathan Feldman did that by opening up what was a traditional San Francisco townhouse. The main floor combines kitchen, dining, and living spaces into a great room area that becomes even greater with a two-story tall kitchen and a living area that flows out onto an outdoor deck and backyard.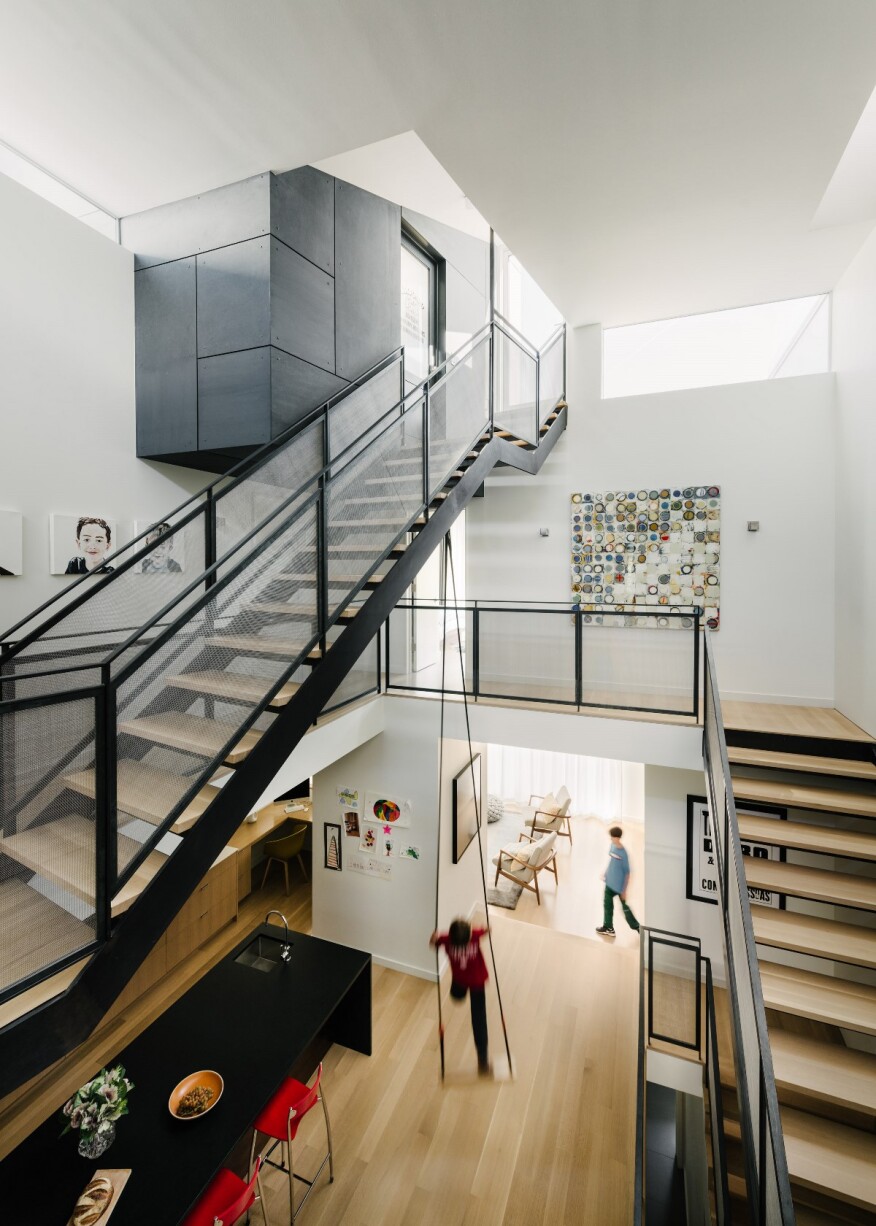 A metal-screened stair leads from the street level to a catwalk that surrounds an atrium. Bedrooms lead off the catwalk, and another stair that runs diagonally across the atrium leads to a floating office "pod"—the only place that's acoustically separated from the mayhem below—and to a roof deck.
All this lies behind a facade that gives the simple townhouse a more modern feel yet blends into the neighborhood. What was a 2,542-square-foot home now takes up 4,188 square feet, even though the footprint stayed the same at 3,125 square feet.
See more photos of the house and more winners of the 2015 Remodeling Design Awards.