Since June, color companies have announced their predictions for what color will be 2018's defining hue. While fashionistas and color enthusiasts are still anticipating what Pantone will pick for its 2018 color of the year, below you will find what colors paint companies think will adorn your remodels in 2018: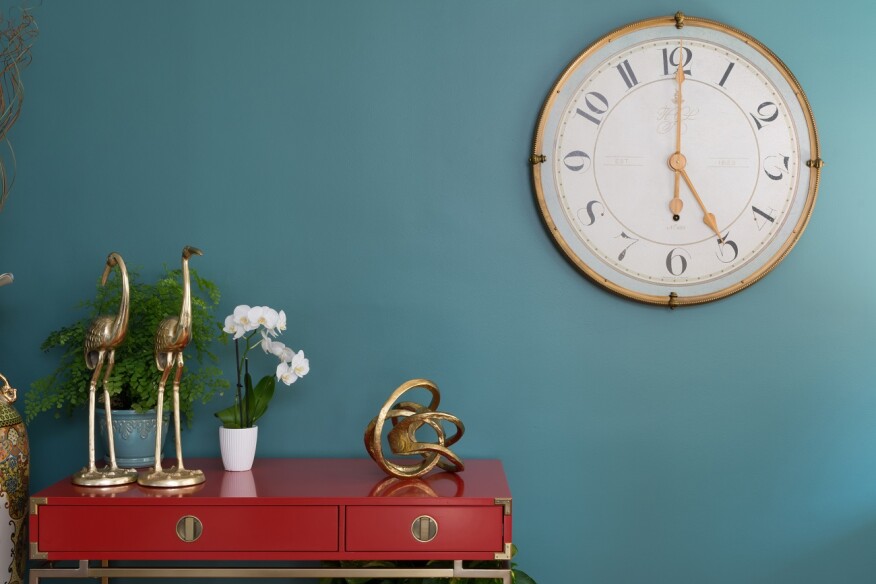 Dunn-Edwards elected The Green Hour as its 2018 color. The grayed blue-green "has dual personalities of being moody, dramatic and intense, while still grounding and tranquil, acting as a neutral," Sara McLean, color expert and stylist for Dunn-Edwards, said in a press release.
Olympic Paint unveiled its 2018 Color of the Year pick as Black Magic. Explained as an "often misunderstood neutral," this shade of black aims to contradict the soft grays and blush pinks trending in 2017.
Behr not only announced its traditional color palette for 2018, but also it's first-ever color of the year: In the Moment. It's a blue-green hue that accents society's desire to disconnect and creates "a serene backdrop to unwind and recharge," according to the company.
Glidden also went bold with its color choice this year. It's 2018 pick is Deep Onyx. "The sense of ease and authenticity it brings to a home can't be denied," said Misty Yeomans, PPG color marketing manager, in a press release. "Just like a little black dress, Deep Onyx is a classic, timeless staple."
Benjamin Moore named Caliente as its choice for 2018. The red hue is "strong, radiant, and full of energy ... It is pleasing, passionate, and makes people feel special, like 'red carpet treatment,'" Ellen O'Neill, Benjamin Moore's director of strategic design intelligence, said in a press release.
Oceanside, Sherwin-Williams' 2018 color, has "intense dimension," Sue Wadden, director of color marketing at Sherwin-Williams, said in a press release. "It is a tremendously versatile color, and harmonizes with other diverse color groups."
Ultra Violet, Pantone Color Institute's 2018 pick, is "dramatically provocative and thoughtful purple shade ... [It] communicates originality, ingenuity, and visionary thinking that points us towards the future."
Which color is your favorite? Tell us in the comments below!