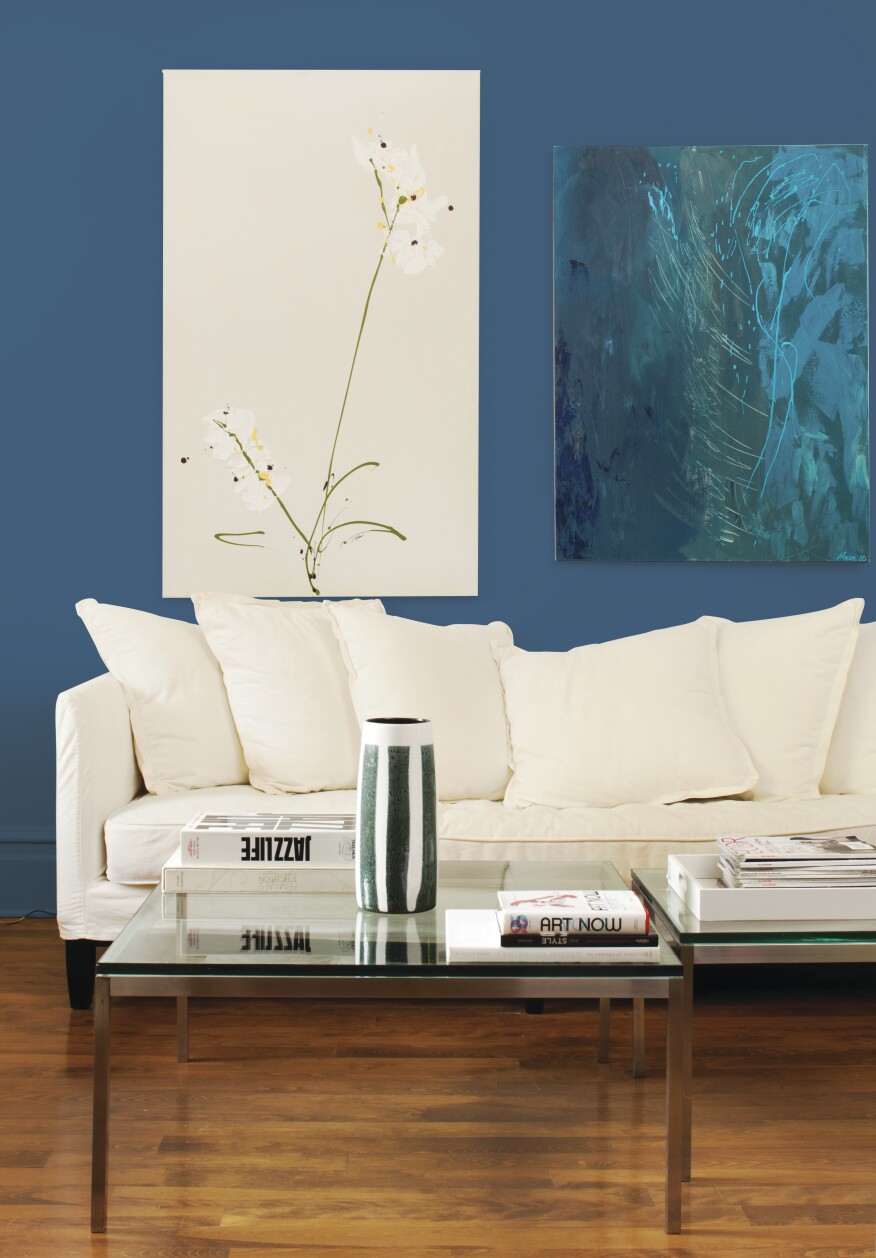 Pennsylvania-based PPG Paints named Chinese Porcelain (PPG11660-6), a shade that is a blend of cobalt and ink blue, as its 2020 Color of the Year. The manufacturer says the color imparts calmness and restful sleep while also "offering the spirit of hopefulness."
"The faster technology moves and the more convenience it offers, the more we seek activities, experiences, and lifestyles that impart slowness and realness into our lives," senior color manager of PPG Dee Schlotter said in a public statement. "The need for simplicity and escapism from technology is, in part, the reason that consumers are craving blues like Chinese Porcelain that bring us closer to natural elements such as the sea and sky."
According to PPG, the increasing need for connection in an unmoored world was a recurring theme during the company's annual global color workshop. Stylists converge at the workshop to analyze runway, lifestyle, demographic, geographical, and global trends over several days to determine the shades for the upcoming year's global color forecast.
Schlotter said consumers are tiring of grays and are looking to infuse more colors, and blue is the easiest entry point from a neutral palette. Blue is the most explored color family by users, with 34% higher engagement than neutrals, according to data released by Paintzen, a PPG-owned technology platform.
"PPG's Chinese Porcelain delivers the energy and brightness of cobalt blue—a trending hue taking the automotive, consumer electronics, and fashion industry by storm," Schlotter said. "It also incorporates a deep, muted navy tone that is popular in residential and hospitality design."
PPG says Chinese Porcelain provides the "perfect, agreeable backdrop" for vibrant colors to pop. The shade can also act as a feature color in a bedroom with white bedding and crown molding to provide contrast, according to PPG. The hue can be layered in living room spaces with additional blues or paired with metallic finishes.
More about PPG
Find products, contact information and articles about
PPG