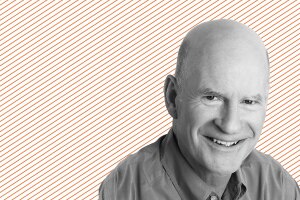 How does a business set itself apart from the competition? Does doing business as usual suffice? What makes a memory that a client would want to share with others?
The real deal is addressing a problem and providing a solution that leaves your client feeling smart for deciding to use your services. That makes them want to tell their friends about what your company did to make things right.
We were staying in the Westin at Grand Central in New York City over the holidays. We had purchased a very special (and expensive) candle to give to our daughter-in-law on Christmas and had shipped it to the hotel. Our son had told us that she loved these kind of candles.
Before we started our travels, we had received an email from the shipping company saying that the candle had arrived. What a relief to know it would be there when we arrived.
When we checked into the hotel we asked about the candle. No one could find it!
This went on for a couple of days. Shipping searched its storage room more than once with no success. We were feeling frustrated.
Sandra, one of the concierges, was very helpful and almost as frustrated as we were. It was good to feel that someone understood.
Nina and I were taking a walk around a new development called Hudson Yards. A number of high-end stores are located there. We asked at one department store if they sold the type of candle we wanted. They did but only in a larger size. We bought it on the spot! At least now we had a gift for our daughter-in-law.
We told Sandra we were able to find a replacement candle, albeit a larger (and more expensive) one. Sandra said she would talk with her manager about what the hotel might do.
In a couple of hours, we were told the hotel would reimburse us for the candle by giving us a credit towards our hotel bill that exceeded the cost of the candle! Both Sandra and the manager apologized for the frustration that had been caused. And Sandra left a note with some snacks in our room, reiterating her frustration on our behalf.
All's well that ends well. The gift was received with much happiness. And, we were left feeling well taken care of.
Why am I telling you this? Because, in the end, we felt smart having decided to stay at this hotel. And the primary reason for that is because we felt that the hotel had our best interests in mind.
What does your company do when something goes "wrong?" Does it take responsibility for errors, even when it is not 100% clear whose responsibility the error is?
What do you do to make your clients feel well-taken-care-of, particularly when something has not gone right for anyone?
Remember, everybody tells stories about what they experience when they are dealing with a service provider. Give you clients positive stories to tell and you'll make them feel smart for having decided to work with you.