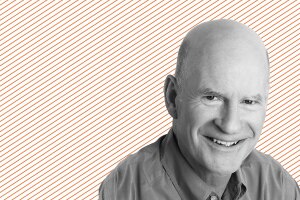 The first office space we rented was owned by two brothers who were contractors/developers. Our space was basically an old loading dock. We signed a lease for seven years.
We proceeded to have the loading dock filled in with dirt and then had a slab poured so we had a level floor to work with. Building office space for our company followed.
It turned out pretty nice. Then, a couple years in we realized we were contractors who were paying rent to other contractors. Wouldn't it be better to pay ourselves rent? And why did it take us so long to realize that!?
So, we started looking for property.
Here are suggestions you might keep in mind when and if you decide to buy property.
Form a limited liability corporation that will be the owner of any real estate you buy. That will make it less likely that someone, who is hurt, etc., on the property you bought, will be able to sue you personally or your remodeling company. Run by your lawyer, accountant, and insurance provider any document you create to form the LLC before it goes "live," to make sure they think it looks good.
Find and work with a good real estate professional who is a fit for you and always be looking. We worked with a real estate professional for almost two years before we found the right property.
In a down market, property should cost a bit less, which is good. This should be the case for some time these days, but not forever. Also, interest rates are low, which makes for a nice combination financially.
Arrange an SBA loan sooner rather than later. Being pre-qualified before you shop is good. This process will be easier the more solid your relationship with your banker is.
The two homes we owned and lived in in the Bay area and our business property were all purchased from the adult children whose parents had died. In all three cases, the properties sat on the market for a while, because the adult children had priced them too high and were getting no offers. We would check the current price every couple of months and then make an offer. Eventually, there would be a meeting of the minds. And all the properties required work, over time, to make them what we wanted them to be. That was not a problem, given we were remodelers. In other words, always be looking, be patient, and be prepared to improve what you buy.
Build into your remodeling company's overhead the rent the company will pay you for the building space and/or land you own that the company uses. Check rental rates of similar properties. Charge your company a slightly higher, but still reasonable, monthly rate, as a way to earn more from your company without increasing your salary.
If you are going to buy a new property be VERY realistic about the cost of remodeling work that will be needed. Add a substantial contingency, too. No matter how much you plan to spend, you will likely spend more.
Being a landlord is a pain, but owning property which includes some space you can rent helps get the mortgage paid. We bought three contiguous parcels on a corner in Oakland in 1991, when there was a recession. Over time we had four condominiums build on one parcel (by a builder who gave us a fixed price), along with remodeling existing office space on another parcel (above where our offices were), and an existing warehouse on the third.
Those properties appreciated substantially over the 24 years we owned them. Yes, we invested money in improving them, but we also benefited from the gentrification of the area, something we anticipated might happen when we were looking at the property. Depending on your business, you don't necessarily need to buy the "best" location.
BE CAREFUL. Be deliberate. Do a proforma, laying out all costs before making an offer. Use subcontractors for any required work as much as possible and have them give you fixed bids. To the extant you can, don't use your own employees working by the hour. Have them do what you pay them to do, which is to remodel other people's homes so your company can make money.
You might be wondering what happened with the space we rented from the brothers. We sublet to the custom window company we worked with. At the end of our seven year lease, the window company started renting from the brothers. As far as I know, that company is still in that space.
But keep in mind that you don't need to take the same circuitous path to real estate ownership that we did!