Now that the winners of the 2017 Remodeling Design Awards have been announced and the Readers' Choice Award has been chosen, the REMODELING team decided to pick its own favorites. Find out which RMDA-winning projects we liked best-and why-below!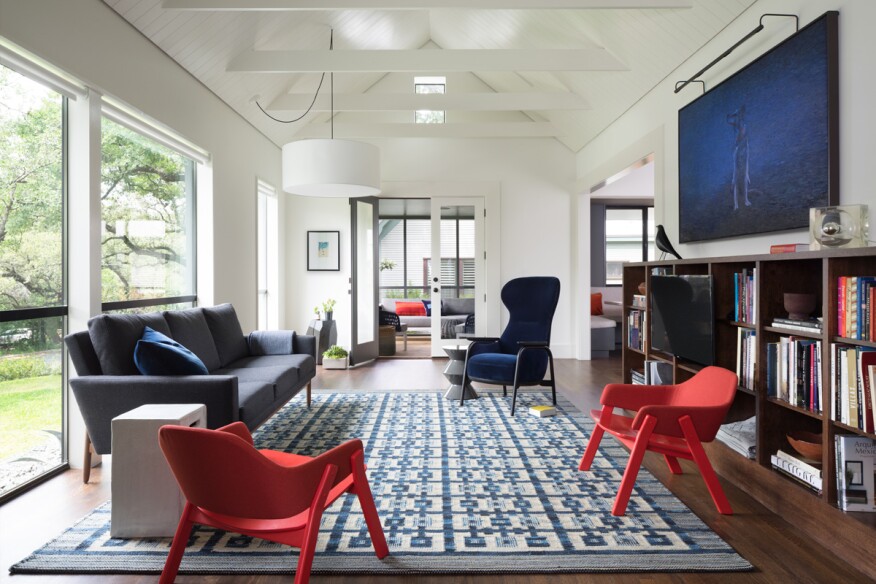 LITTLE STACY PARK
Craig Webb, editor-in-chief: Remodelers excel at turning sow's ears into silk purses, and to me, this project shows a remodelers' skill at solving tricky problems more than any other RMDA winner. RisherMartin did a phenomenal job overcoming challenges presented not only by the building but also by the local bureaucracy. From dealing with a preciously small amount of block to understanding a tree's "drip zone," these guys could have been stymied again and again. Instead, they fashioned a jewel.
VALLEY CLUB
Laura McNulty, senior managing editor: I have to join the judges and pick Valley Club. I appreciate that they chose to respect the original structure, rather than make it something unrecognizable. And it's just a beautiful house from top to bottom. I love how open and full of natural light the space is, and it's full of appealing details like the dual kitchen islands and tons of built-in shelving. The exterior space is also really attractive and inviting. Like one of the judges said, this is a home I actually want to live in.
NEW WHEEL ELECTRIC BIKE SHOP
Lita Ledesma, senior graphic designer: This is the most light and open bike shop I've ever seen. I love the red and black accents, which evoke racing design elements. They contrast nicely with the more organic, rustic touches, such as the white oak transaction space and the vintage trail map wallpaper. The overall effect is energizing and inspiring.
A VICTORIAN RE-IMAGINED
Marisa Mendez, assistant editor: Having grown up around DC, I see rowhouses all the time, but I've never actually wanted to live in one until seeing this project. The amount of light the architects were able to pull in is astounding and breathes new life into the space. I also love the blend of historic and modern design; the neutral, updated interior provides great contrast to the historic front façade. And the updated deck (complete with fairy lights) is every city dweller's dream.
CITY-HOUSE RENOVATION
Symone Garvett, content producer: I had the opportunity to visit this project in person for its video shoot and I fell in love with it. It won a merit for an exterior remodel, but the project goes beyond just its exterior. When you enter the home, you are welcomed through a set of black-framed window doors and a staircase the firms altered for better flow. The white kitchen with gold accents and the new brightly lit breakfast space have the perfect combination of modern and traditional details.
MODERNISM ART GALLERY
Erin Ansley, content producer: Modernism has my vote as this year's best Remodeling Design Award winner. Joshua Aidlin described this as his passion project, and it shows. The amount of detail and thought behind the design is monumental. The structure gives meaning not only to the artists who have graced the gallery's walls for more than 30 years, but it provides the community with a new sense of purpose. I love the choice of materials, clean lines, open façade and pop of color. This building will define the Tenderloin neighborhood in San Francisco for years to come.
LYON PARK HOUSE
Sean Wallisch, editorial intern: This project was my favorite. I don't think there was another project that fundamentally transformed its space as drastically as Lyon Park. Considering the remodel was under $500,000, I was blown away by how much the design team changed relative to its budget. From the aesthetics of the ceiling-to-floor windows to the practicality of adding the two extra bedrooms, this was a comprehensive and complete remodel.