Premier manufacturer of Linear drainage systems for showers.

Featured Products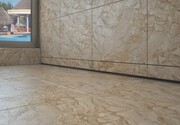 Featured Remodeling Content
Find something new for your next project with these new products from Blanco, Fanimation, HeatTrak, iLevel, Indital, Margco, QuickDrain, and TopKnobs.
Read more
Hanley Wood product editors are scouring the 2010 International Buildersí Show floor for the latest and most interesting introductions. Here are 13 finds from the showís opening day.
Read more