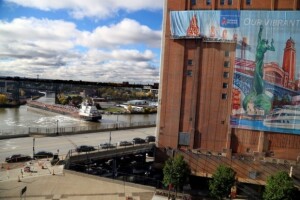 Two of the nation's largest paint producers, Sherwin Williams and PPG Industries are under fire after more than 5,300 people have signed a petition calling upon both companies to stop making lead paint for sale abroad.
While lead-based paint was banned in the U.S. in 1978, companies continue to manufacture the toxic paint which has been linked to seizures, comas, and even deaths. While the ban applies to U.S. regulations, companies are not required to place a warning label on their paints when sold overseas to consumers in hardware stores.
"OK International, which published the change.org petition about nine months ago to draw attention to the issue, first found this lead-based paint about ten years ago on shelves in India while working with partners in that country. In the past decade, their group and others have found similar results in Latin America, Africa and other Asian countries…"
The petition can be found her via Change.org.
To learn more about the petition, click below.

Read more >