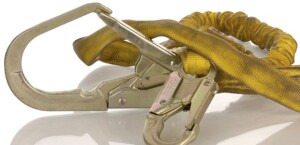 Occupational Health & Safety reports that D.R. Horton ran afoul of OSHA rules in Florida.
OSHA inspectors observed employees installing roofing sheathing without fall protection, and the agency has cited D.R. Horton Inc., as well as Garcia Carpentry LLC, for five safety violations at an Ocala, Fla., site. The inspection was part of the agency's regional emphasis program on falls in construction.
Four in 10 construction fatalities come from preventable falls, according to OSHA.
"Both D.R. Horton and Garcia Carpentry recognize the hazards associated with working at heights more than 6 feet, yet failed to provide employees with the training, protection, and tools required to safeguard them from the construction industry's leading cause of death - unprotected falls," said Brian Sturtecky, OSHA's area director in Jacksonville.
Read more >