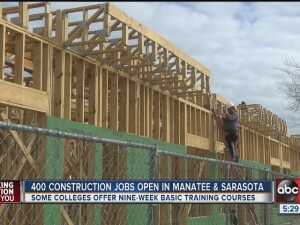 Labor is an an issue around the country. But in Sarasota and Bradenton, Fla., the need is especially acute, according to Jake Peterson of WFTS.
Currently, there are 19,000 people working in the construction industry along the Suncoast, but the industry needs about 22,000 people working on projects.
The issues are the same as they are in many places around the country.
"... the issue is the people who left the construction industry after the recession never returned. Also, the industry has an aging workforce."
Read more >